Is it allowed to say 'no international students' when letting out rooms in the Netherlands?
Verdieping
The introduction period got under way for students in several cities last week. Marking the official start to the new academic year. Once again, a sizeable number of international students are coming to the Netherlands to study here. Unfortunately, they cannot always count on being given a warm welcome.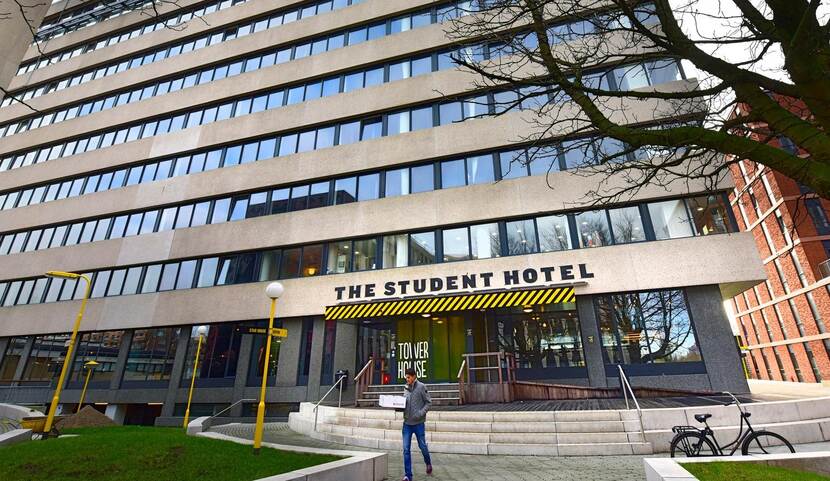 It is not uncommon for them to end up sleeping in emergency shelters or on people's couches due to the shortage of housing properties. There are also reports of international students experiencing discrimination and marginalisation while looking for accommodation. The Netherlands Institute for Human Rights explains what is and is not lawful when it comes to excluding non-Dutch students.
The shortage of student accommodation is sometimes forcing international students to stay in emergency shelters or hostels or to sleep on couches or even on the street.
Acute shortage of student accommodation
The number of international students coming to the Netherlands is on the rise. At the same time, the nationwide shortage of student accommodation increased to 26,500 properties last year. A figure that is only set to climb further, as the ational Student Accomodation Monitor from research platfrom Kences reveals.
The shortage of student accommodation is sometimes forcing international students to stay in emergency shelters, hostels or forces them to sleep on a friends couch and sometimes even on the street. For example, some students in Tilburg found themselves with no other option but to sleep in tents, and some students in Groningen started the academic year homeless. Moreover, the availability of emergency shelter places is expected to be lower this year, in part due to the provision of places to asylum seekers. Consequently, various universities last month warned international students to stay in their home country if they do not have a room. Hence the dearth of accommodation for international students is ruining the dream of being able to study in the Netherlands.
Discrimination against international students
There are plenty of signs that international students are facing discrimination. Anyone looking on a website like Kamernet or in a Facebook group will soon find adverts featuring restrictions such as 'No internationals' or 'Dutch only'. A survey conducted by the Dutch Student Union revealed that 57% of international students here have experienced this one or more times.
Existing tenants will be reluctant to speak English.
Furthermore, another survey conducted among international students in Utrecht shows that 'hospiteren' is a practice conducive to discrimination against international students. 'Hospiteren' entails organising a viewing evening to give existing tenants a chance to meet and get to know a variety of prospective tenants. This will often put international students at a disadvantage because the existing tenants are for instance reluctant to speak English.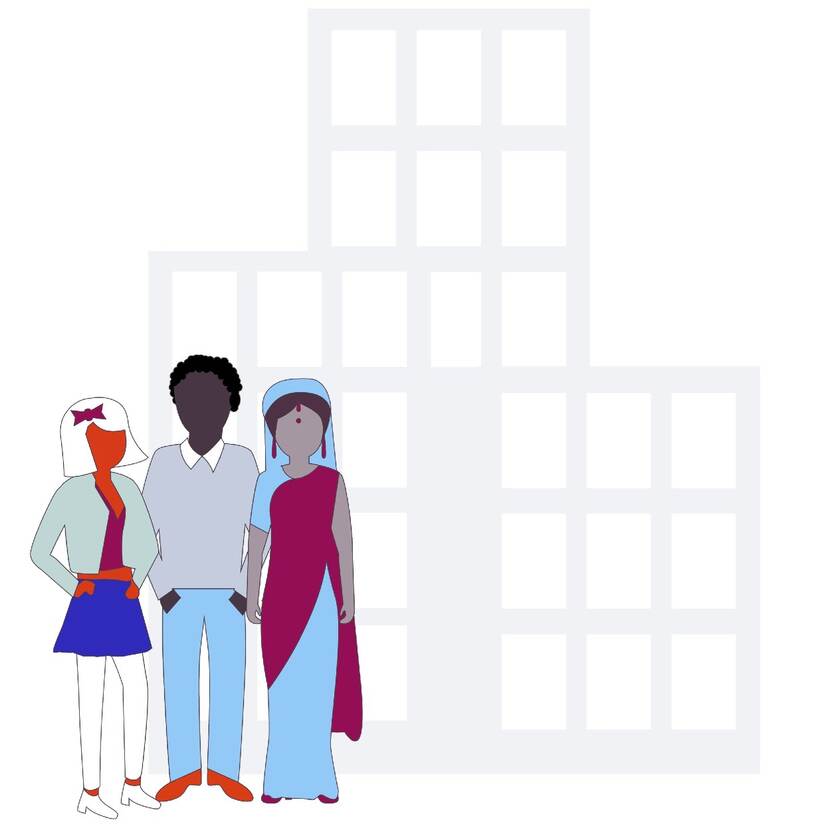 Excluding international students amounts to discrimination, but…
The Dutch Equality Act (Awgb) stipulates that discriminating on the basis of nationality when letting out a room amounts to unlawful unequal treatment (i.e. discrimination). What this means is that adverts saying 'No internationals' or suchlike are in principle unlawful.
And yet there is an important exception: private renting is exempt from the prohibition on discrimination (Article 7[3] Awgb). This exception is intended to protect the landlord's/landlady's right to privacy.
What constitutes renting privately?
Simply calling a tenancy arrangement 'private' will not be enough to make one eligible for this exception. How far this exception extends will depend on the concrete circumstances, but a few general rules apply based on the legislative history and the judgements passed by the Institute.
Do language requirements amount to discrimination?
Requiring tenants to have a command of the Dutch language is often tantamount to refusing to let accommodation to international students. In principle, it is unlawful to set a prior requirement that a new tenant speak Dutch. After all, this primarily excludes non-Dutch students.
Language requirements are only permissible if there is an objective justification for imposing them. What this means is that the language requirement must serve a legitimate purpose and must not go beyond what is necessary to fulfil that purpose. For example, a language requirement might be set with a view to ensuring that the tenant understands the rights and obligations enshrined in the tenancy agreement, and that communication is possible between landlord/landlady and tenant in the event of disasters (Ruling 2003-18). It is important in that regard that no less far-reaching alternatives are possible. Hence in most cases communication in English will suffice, and tenancy agreements can be translated (Ruling 2011-146). Nevertheless, situations in which a language requirement will be lawful are therefore conceivable. It depends on the concrete circumstances. At any rate, the responsibility is on the landlord/landlady to demonstrate that a language requirement serves a legitimate purpose and is not excessive.
Reporting discrimination
If having read this article, you think that you might have been discriminated against or have any questions, note that the Institute handles complaints from people who suspect that they may have been discriminated against when looking for accommodation. Feel free to get in touch with the Institute by email or by calling +31 (0)30 888 3 888 between 10:00 and 16:00.